GroupFIT Classes
It is proven that people (in general) do better, and are more successful, in groups. GreatLIFE Mitchell believes in the power of Group Fitness training, and provides an array of different classes for our members to choose from. We offer an extensive schedule, doing our best in getting more people moving!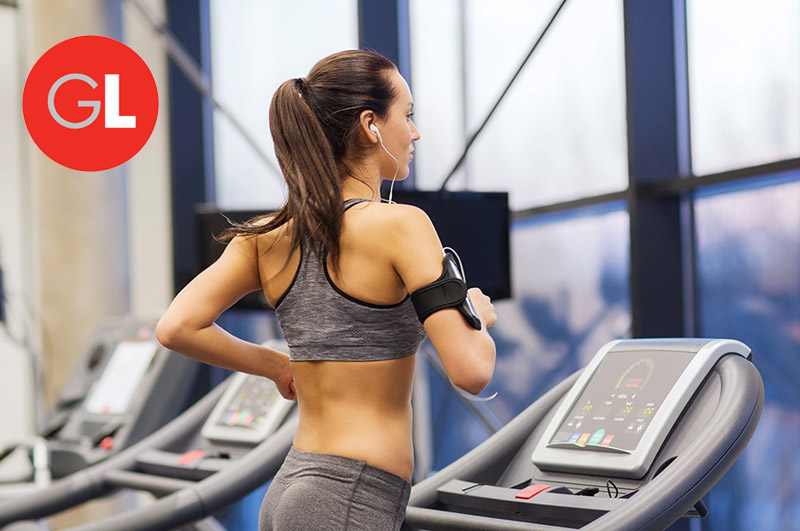 Cardio Equipment
GreatLIFE Mitchell is lined with rows of treadmills, stationary bikes, and ellipticals, offering both upright and recumbent cycling machines and additional step machines including StairMasters for that continuous climb! A cardiovascular exercise strengthens your heart, and is your first step towards maximizing your workout. Our staff administers an initial welcome tour to all of our new members, showing each individual how to utilize each piece of cardio equipment we have, ensuring a safe and successful workout to all!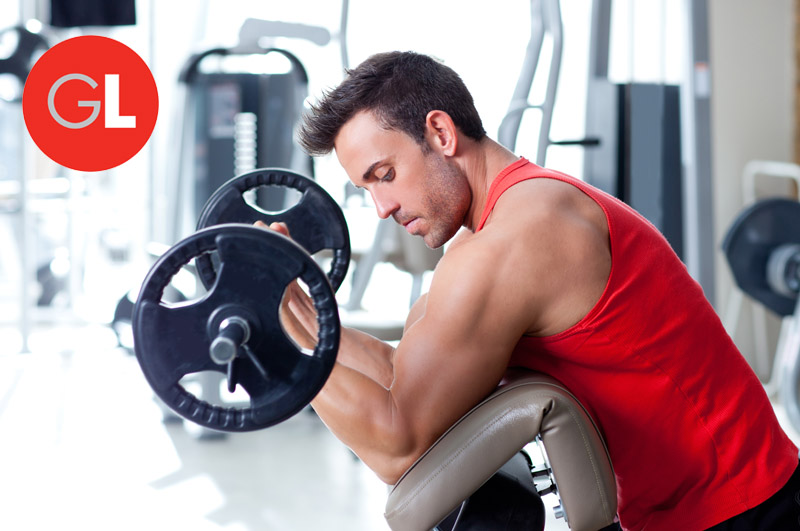 Free Weight Training
If you enjoy free weight training, you'll love our GreatLIFE Mitchell free weight training area. Our free weight area includes dumbbells ranging from 2 to 100 pounds and over 5,000 pounds of free weight training equipment, featuring training cages, Powerlifiting, a Kinesis Techno gym, and Hammerstrength on its way. Strength training is one of the most popular among fitness goers, and can help improve individual stamina and strength; all while aiding in weight loss, reducing back pain, and controlling symptoms of arthritis. Everyone can benefit from weight training which promotes muscle growth, increasing individual metabolism, leading to more calories burned!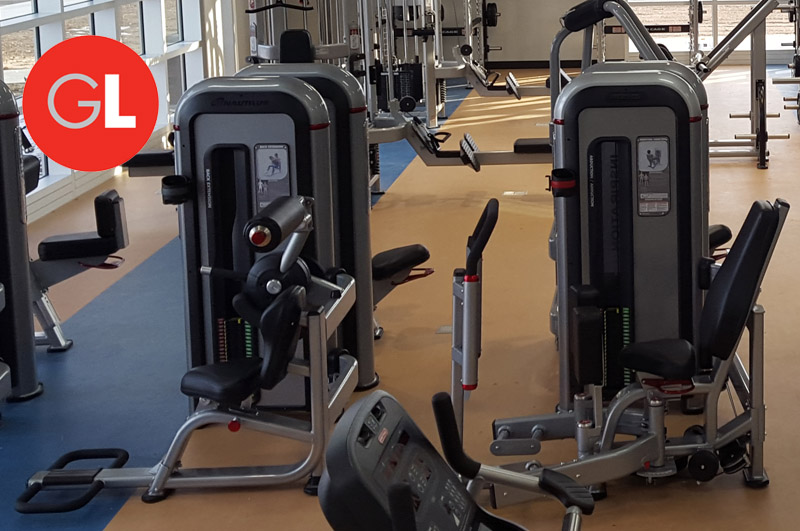 Cable Weight Training
At GreatLIFE Mitchell we know that Fitness levels range from beginner to enthusiast and professional. If you are new to weight training or if you are working out alone, cable machines are easy to use and provide a good workout while offering proper technique and form. Cable weight training allows for controlled motion and specifically isolates one muscle group at a time. Everyone can benefit from cable training, although it is essential for novice, senior, recreational athletes, and injury rehabilitation. GreatLIFE Mitchell offers state-of-the-art cable machines, and recommends integrating their use for best results in weight training!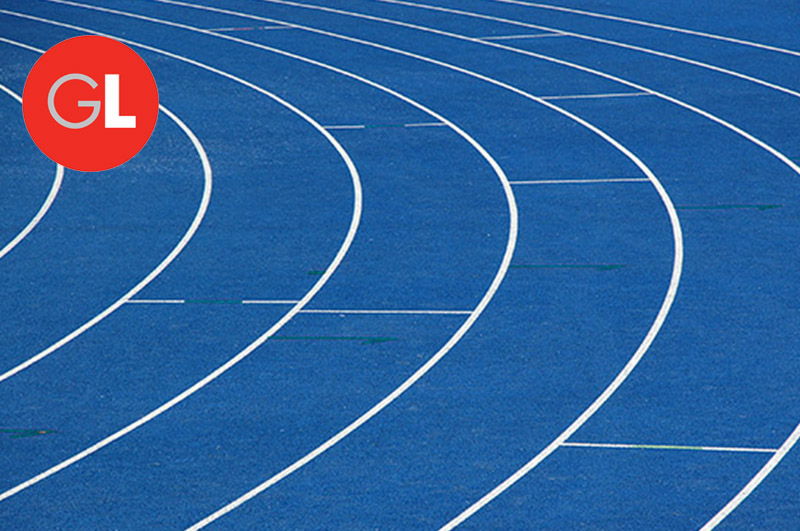 Indoor Track
Our GreatLIFE Mitchell facility also offers a 200 meter indoor track, available to all members for use during cold and snowy days, offering an alternative to treadmill or elliptical training!
GreatLIFE Mitchell also provides our members with unlimited access to golf! Our Wild Oak location is host to one of the area's best golf courses, and complimentary rounds are provided to members with inclusive memberships. GreatLIFE encourages outdoor activity for promoting healthy lifestyles, which boost physicality and functionality all while generating benefits from social activity.
Swim
The sun provides vitamin D3 that can last throughout the fall, and exposure to UV rays aids in lowering blood pressure. That's why GreatLIFE Mitchell also offers an outdoor pool, accessible to members, during spring and summer months. The pool is also located at our Wild Oak location, providing a nice afternoon of golf and swim for the entire family!
Personal Training
GreatLIFE Mitchell offers comprehensive personal training services, and people of all fitness levels can benefit. Whether you just want to improve upon your current routine or start one from scratch, we have a personal training team that can help you realize your fitness goals. Our staff will help you customize a full fitness routine and will work with you to ensure that you stay on track and meet your goals. We offer flexible scheduling, providing one on one time you may need, that works best with your available time!